Attendees at the Conference will hear from a broad range of speakers on several streams of concurrent scientific and non-scientific sessions, with engaging invited speakers, interactive workshops and social functions to suit everyone.
Did you miss the ASMIRT-NZIMRT online conference?
Conference registrants can access the released presentations at no cost as part of their registration, just log back into the OnAIR portal to view here.
Accessible recording are made available until 7 June 2022
New registrants are welcome. You can register to view all the releasable Conference recordings – register here.
Your CPD hours are sorted!
Member Discounted Price: $495 inc GST
Full Registration: $695 inc GST
Additional Conference events:
Pre-Conference Showcase – Monday 31 May, 6pm AEST
Conference Wrap Up – Monday 7 June, 6pm AEST
ANZMRRN Recap and Conference taster – Wednesday 21 July, 6pm AEST
CONFERENCE PROGRAM
CPD Hours: ASMIRT members can log CPD hours for this meeting in the membership portal.
The early bird catches the worm! Be sure to book in soon and get up early to attend this enlightening Breakfast Session.
ELEKTA BREAKFAST
Gillian Adair Smith – Implementing RT-led workflow on Elekta Unity MR-Linac
Friday 4 June – 8:15am – 9:00am AEST
Gillian Adair Smith is the pelvic specialist therapeutic radiographer on the MR-linac at the Royal Marsden NHS Foundation Trust. At this Elekta Breakfast Session, she will discuss how fully RT led adaptive treatments using the Elekta Unity MR-Linac have been implemented at London's Royal Marsden Hospital.
Gillian first presented at ASMIRT in 2019 where she presented on the implementation of the Unity MRL system. This time, she will discuss the developments and innovations since then, with a focus on the RT led protocols that have been established – essentially removing the Radiation Oncologist from the daily online adaptive workflow.
Gillian graduated from Glasgow Caledonian University in 2011 with a BSc in Radiotherapy and Oncology. After completing her studies, Gillian worked in both NHS and private sectors in London before joining the Royal Marsden to work on the MR-linac in 2018. Gillian has experience in treatment and pre-treatment, with special interest in implementing new techniques. Since joining the MR-linac team, Gillian has commenced academic studies in MRI and contributed to MR-linac research.
This session includes an Uber eats voucher for your breakfast order (limited to the first 100 registrations)
It is a free event and bookings are essential, reserve your seat via the registration portal.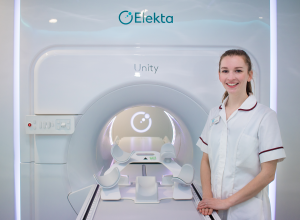 For a more intensive learning experience, facilitated by professionals passionate in their area, be sure to book in for a Workshop when you register.
Places are limited at each session so book now.
All workshops will take place on the morning of Friday 4 June.
WORKSHOPS ANNOUNCED
The conference will offer poster presenters the opportunity to display their posters in the virtual portal for the duration of the Conference. These posters will feature a new design concept, allowing delegates to more easily identify the content and outcomes of the work, encouraging conversations with people about their posters, thus creating more engagement and efficient learning outcomes.
All posters will be available to view online with a Q&A with the author available through the networking functionality.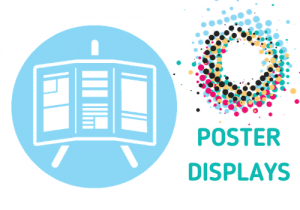 Delegates will have the opportunity to discover key buildings and experiences unique to Melbourne – all supplied online.
Tour program will be available soon.