ASMIRT-NZIMRT 2021 will be held online, so the destination will be your house or workplace – wherever you are most comfortable!
Our Virtual Conference Platform is called OnAir.
Download the User Guide:  OnAIR ASMIRT-NZIMRT2021 Virtual Platform
Get engaged!
Learn how to get social and engaged with the Conference Virtual Platform, as we take you on a tour of the Discussion Forum, Live Q&A and Meeting Hub functions in OnAIR. Watch our short video (left) for all the tips and tricks.
For a look at the generic platform and to see how easy it is to navigate, watch this short video (below).
It will walk you through the core features of how to set up your profile, visiting friends and new contacts in the Meeting Hub, accessing all the action of presentations in Virtual Pesentations and sponsors in the Exhibition Hall, viewing a Virtual Poster Presentation and getting involved in the Gamification.
So make sure you have a comfortable chair, a big screen, plenty of refreshments and snacks, plus good audio – you will not want to miss a second of the action once we begin live streaming.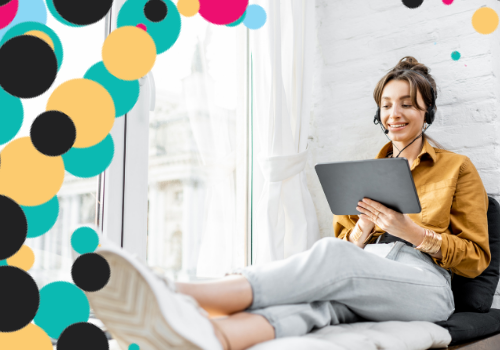 Virtual tours around Melbourne are accessible in our OnAIR Virtual Platform.
Log in and head to The Melbourne Room via the Lobby, then click to explore:
National Gallery of Victoria
Melbourne Museum
Australian Sports Museum
Zoos Victoria
Polly Woodside Tall Boat and Museum
Melbourne Street Art Tour
All provided as part of your registration.