The ASMIRT Conference will integrate the Student Conference in 2021 for the first time. The conference will be held 4 – 7 June 2021 in Melbourne with the student conference room running presentations on Saturday 5 and Sunday 6 June.
This new format is designed to give student delegates the opportunity to present to the wider audience and have a chance to answer questions from all delegates, a valuable learning experience indeed. Students can submit an abstract for oral presentation or a poster exhibit. Students are welcome to submit their oral presentation in the traditional presentation style or make use of the Pecha Kucha presentation style, as described in the Abstracts section of this website.
Abstract submissions are now closed.
Help our student presenters expand their presentation experience within the medical radiation sciences by visiting them at the ASMIRT-NZIMRT 2021 Conference. They will be sharing case studies and scenarios they have encountered; raising issues they think need debating and bouncing ideas around on topics of interest that matter to all MRS students and registrants.
Sign up for our email updates to ensure you don't miss any relevant information regarding conference content! Head to the bottom of this webpage and sign up now.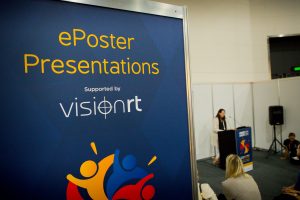 Program and Speakers
.
There will be invited speakers who will present on topics key to all medical radiation science students. Stay updated via the email updates, sign up below!
VIEW E-PROGRAM
INVITED SPEAKERS
Amanda Perdomo – Australasian College of Physical Scientists in Medicine (ACPSEM) certified diagnostic imaging medical physicist (Radiology)
Amanda will be a guest speaker for the session on "Dose" and be involved in other aspect of the Student Conference across the two days.
Currently, she works as the medical physicist and RSO at The Royal Children's Hospital in Melbourne and as a senior consultant medical physicist with Medical Physics Specialists. Additionally, Amanda holds a teaching appointment in the Department of Radiology at the University of Melbourne. She has previously worked at Alfred Health (Medical Physicist, Acting & Deputy RSO) and Austin Health (locum Principal Medical Physicist).
Amanda particularly enjoys collaborating in a multidisciplinary environment to develop and achieve best practice culture. With a background in education, Amanda is also passionate about communicating medical physics concepts to different audiences.
Amanda also volunteers her time as the chair of the ACPSEM radiology specialty group, a member on two working parties working on reinvigorating general X-ray and fluoroscopy quality assurance in Australia and New Zealand, and a member of the ACPSEM advisory forum.
Dr Daniel Sapkaroski – Radiation therapist
Daniel is Medical Radiation Practitioner (Radiation Therapy), Clinical Researcher, Medical Videographer and a Software Developer specialising in fully immersive VR educational and clinical training environments, which was also the focus of his PhD.
His research has focused on creating the world's first fully immersive VR clinical environment, which includes haptic feedback and real world dynamic conversations with avatars powered by AI allowing to simulate clinical setting scenarios and furthermore improve clinical training through immediate feedback.
His most recent work focuses on reducing MRI and CT simulation patient anxiety and claustrophobia through a guided fully immersive VR environment.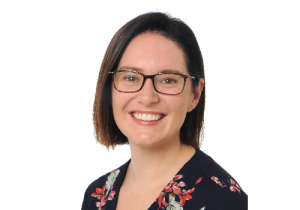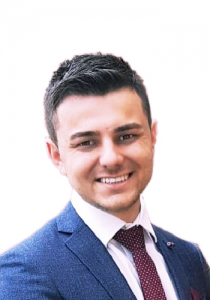 It's always fun to catch up with friends, and make plenty of new ones, at an ASMIRT event! Come along to one of our fun online events – details announced shortly.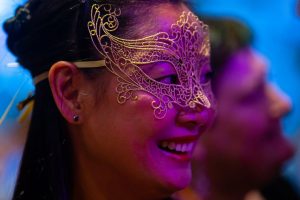 Don't miss a moment of the Conference action, follow our ASMIRT Student Facebook page and get to know the other student delegates attending from Australia and New Zealand!
Be sure to use and follow the #ASMIRTstudent2021 hashtag on social media.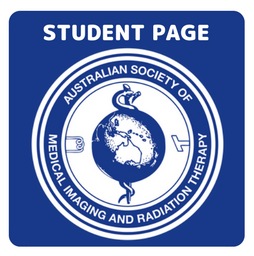 Student Facebook Page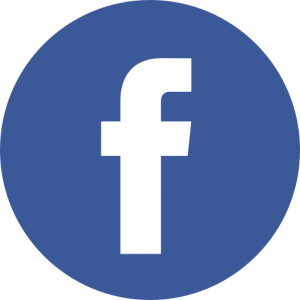 ASMIRT Conference Facebook Page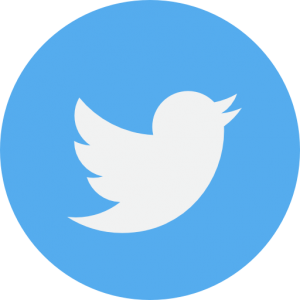 ASMIRT Conference Twitter Page
Follow all our conference hashtags
#ASMIRT2021 #NZIMRT2021 #2021REVISION
We look forward to seeing your posts and comments appear across the ASMIRT social media platforms! Tag your friends and let us know what you're enjoying most about the conference.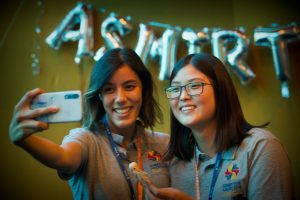 Registrations are now open, visit the registration page for pricing. Any enquiries can be directed to conferences@asmirt.org
Do you qualify for Student Registration?
At the time of registration, if you are a student currently enrolled in an undergraduate or Graduate Entry Masters (GEM) MRS program, this includes honours students, you will be eligible for the student rate.
Not a student member yet? Join ASMIRT here or NZIMRT here as you register to receive the discounted registration rate.
NZ Students: As per the above rule, those who are members of NZIMRT will also be eligible for the Student Member rate.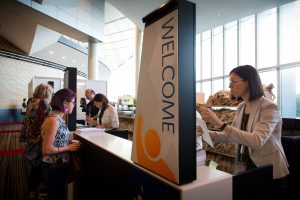 Want to get involved?
.
For anyone who is interested in being involved further and assisting with the smooth running on conference days, please keep an eye on the fortnightly ASMIRT eNews and this web page as we will advertise for expressions of interest for student helpers. More to come soon!
Not yet receiving the ASMIRT eNews? Sign up here