Conference Program available
ASMIRT 2022 is a face to face meeting. Virtual registrations which include the streaming of live concurrent sessions will not be offered.
A live virtual component including the ASMIRT awards / opening plenary and the ASMIRT AGM on Saturday 21 May at 12:00pm will be available for members only – online.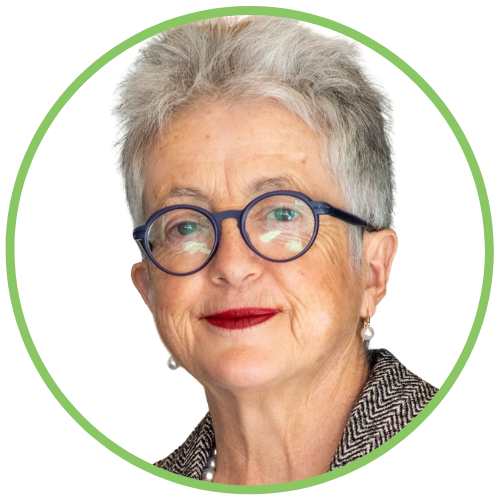 Adjunct Professor Ruth Stewart MBBS (Uni Melb 1985), PhD (Flin), FACRRM, DRANZCOGadv
Dr Ruth Stewart was appointed as the second National Rural Health Commissioner for Australia in July 2020. She brings to this role nearly 30 years of work as a Rural Generalist doctor with the advanced skills of a GP obstetrician. Ruth and her husband Anthony Brown now live and work on Thursday Island in the Torres Strait.
For 22 years Ruth and Anthony were General Practitioners in private practice in Camperdown in south west Victoria where they had Visiting Medical Officer status in the local public hospital. In 2008 Ruth was employed as the inaugural Director of Clinical Training Rural with the then new medical school of Deakin University. Her role was to establish the rural program. She created a network of 12 growing to 18 Longitudinal Integrated Clerkship placements for third year medical students from Deakin University to spend the whole of their core clinical year in rural practice.
In 2012 Dr Stewart moved to north Queensland to become Associate Professor of Rural Medicine, Director Rural Clinical Training with James Cook University. In this role she oversaw the doubling of rural clinical placements for the medical school and worked clinically as a Senior Medical Officer at Mareeba Hospital. Ruth is a Past President of the Australian College of Rural and Remote Medicine and was on the College's board from 2002-2020 in various roles.
She was on the board of the Torres and Cape Hospital and Health Service for 6 years, the Cape York Hospital Board for two years and has been on the board of several Regional Training Providers/Organisations for General Practice Training, on the board of the Rural Doctors Association of Australia for two years and the Tropical Australian Academic Health Centre board for three years.
She has held a number of representative and medico political roles including on the Distribution Advisory Group, and the Health Innovation Advisory Committee for the National Health and Medical Research Authority.
Ruth received a PhD from Flinders University in 2014. Her thesis examined the lessons learnt from a Managed Clinical Network of rural maternity services in South West Victoria. She has an abiding interest in quality of rural maternity services and sustainable models of rural health care.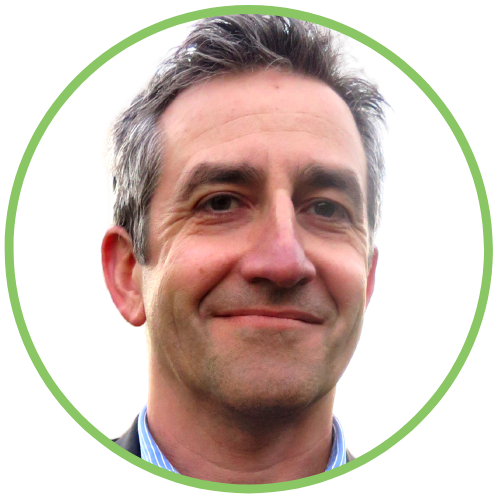 Associate Professor Michael Penniment AM, MBBS, MBA, FRANZCR
Director of Radiation Oncology, Royal Adelaide Hospital and Visiting Radiation Oncologist, Alan Walker Cancer Care Centre.
A/Prof Michael Penniment is a Senior Radiation Oncologist with interests in the application of new technologies in radiotherapy and the provision of services to rural and remote areas. He established the Alan Walker Cancer Care Centre (AWCCC) in Darwin and is Director of Radiation Oncology at the Royal Adelaide Hospital.
He is the clinical lead for the Australian Bragg Centre, the first proton therapy unit in the southern hemisphere. This has federal and state government financial support and will begin operations in 2024. Michael is also on the Scientific committee of the main international particle therapy treatment and research group, PTCOG.
Michael completed an MBA (Adelaide University 2007) and is nationally and internationally recognised as an expert in cancer infrastructure and business planning. He chairs a number of national and international research projects, in particular in the areas of business planning for new radiation facilities, improving indigenous cancer care, and quality of life in cancer treatment.
He led the NHMRC grant supported trial assessing best palliation in oesophageal cancer that led to practice changing care and rewarded as "Best of ASTRO" and TROG Investigator Trial Excellence award 2014. He presented a Health economic review of oesophageal palliation at ASCO GIT 2020.
Michael was honoured in the 2021 Australia Day National Honours as a Member of the Order of Australia.
He will be specifically involved in aspects of integration of the technology into the operational plan for the Bragg Centre as well as considering the clinical radiobiological issues surrounding patient care. He led the development of a number of partnership agreements with MGH. This grant continues the deep relationship the Bragg Centre has with MGH/Harvard.
Dr Katrina Starmer FACEM, ACRRM
Katrina is an emergency medicine consultant with a passion for regional and rural medicine. She works as an emergency medicine specialist (FACEM) at Cairns Hospital and as a Rural Generalist (ACRRM) registrar with the Royal Flying Doctor Service.
Katrina has a CCPU in Basic Echo in Life Support and eFAST and she established the Cairns Ultrasound Partnership (CUSP) for the education of emergency, rural and retrieval doctors in the Far North. She has four children who take up most of her time but enjoys parkrun and playing guitar.
Her presentation at the Conference is "To make an Echo you must make noise" – Reflections on setting up Basic Echo training in the Far North.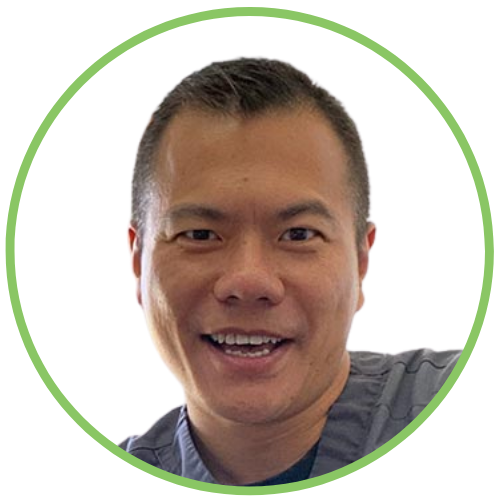 Dr Willis Lam
Dr Lam, has been a consultant cardiologist at the Cairns Hospital for over 5 years. He completed his primary medical education in the Chinese University of Hong Kong in 2001. He then continued to complete his basic physician training and cardiology training in Prince of Wales Hospital and North District Hospital (Hong Kong). Dr Lam acquired his board certification in cardiology (Hong Kong) in 2008.
From 2009-2010, Dr Lam underwent fellowship in advance echocardiography under the mentorship of Prof Marwick in University of Queensland and doctoral research fellowship in cardiovascular MRI (CMR) under the mentorship of Prof Pennell in Royal Brompton Hospital (Imperial College London UK) in 2014-2016.
Dr Lam obtained the FASE in 2012, the FSCMR and FRACP in 2018. Dr Lam has a particular passion for cardiovascular imaging with extensive experience in both echocardiography and CMR.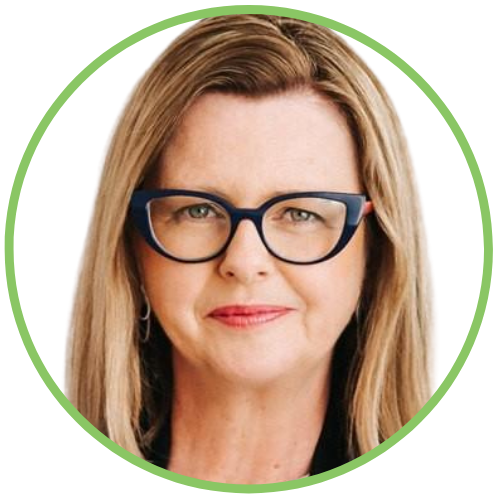 Alison Coughlan
Alison began her career as an immunology researcher working in transplantation and later HIV research in the early 1990s. Fuelled by a desire to be closer to the 'coal face', Alison completed a Masters' degree in Public Health majoring in Epidemiology and Biostatistics and successfully transitioned into her work in public health from the mid 1990s. All of Alison's career has been in the research, health and community sectors working across a range of roles in research, policy, quality improvement, program evaluation, consultation, training, consumer participation and service and role redesign.
Alison's leadership experience dates back to 2000 with a series of management, executive and governance roles at a state, national and global level in government and non-government organisations including: BreastScreen Victoria, Victorian Cancer Agency Ministerial Advisory Council, BreaCan (now Counterpart), Ovarian Cancer Australia and the World Ovarian Cancer Coalition.
Alison has 13 years' consultancy experience and, in that time, has supported 68 health and community sector organisations and many individuals to improve their reach and impact. Alison has developed a significant breadth and depth of experience in many facets of organisational strategy, change management and service improvement and has an impressive and diverse list of clients that she considers privileged to have worked with.
In 2021, Alison published her first book The Health Hazard: Take control, restore wellbeing and optimise impact. This marks a shift in her practice to focussing on building the resilience of individuals and teams in the health and social sectors so that impact is achieved without the damaging toll of burnout. More information about Alison's story and her programs is available at www.alisoncoughlan.com
Alison will be giving a keynote presentation at the Conference – The Resilience Revolution: Transforming personal, team and organisational wellbeing at work. She will also host a Conference workshop on the topic of The Health Hazard: Take control, restore wellbeing and optimise impact.
Watch an introduction from Alison Coughlin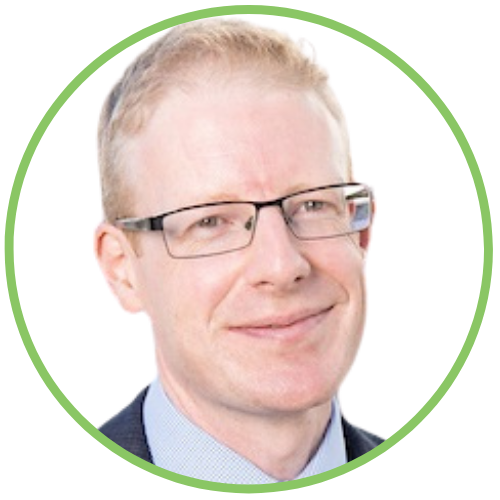 Associate Professor Jonathan McNulty PhD, PG Dip (MRI), BSc (Hons) Radiography
Associate Professor McNulty is Vice Principal for Teaching and Learning of the College of Health and Agricultural Sciences; the largest constituent college within University College Dublin (UCD) with over 7,000 students. He is Associate Dean (Postgraduate Studies and Continuing Professional Development) in the UCD School of Medicine, where he oversees more than 70 postgraduate programmes and continuing professional development activities across the School, and he is a University Fellow in Teaching and Academic Development.
He has delivered over 160 conference presentations, contributed to over 80 journal articles, and has held significant national and international research grants. His research interests include medical and healthcare education; optimisation and benefit-risk communication; neuroimaging; and forensic imaging. In 2021 he was appointed as the new Editor in Chief of Radiography (Elsevier), the international journal of diagnostic imaging and radiation therapy, and the official journal of the European Federation of Radiographer Societies (EFRS), and commenced this position in January 2022.
In November 2017 he was elected President (2017–2021) of the EFRS, having sat on the Board since 2014. He is a past Chair of the EFRS Educational Wing, a network of 65 universities involved in radiographer education. He is a former Council member of the Irish Institute of Radiography and Radiation Therapy, former Chair of the Erasmus Radiography Group, a consortium of 16 academic institutions from across Europe, and former Chair of the Radiographers Scientific Subcommittee for the European Congress of Radiology and contributes to the Postgraduate Educational Programme (PEP) Subcommittee of the Programme Planning Committee (PPC) of ECR (2019-2023).
His conference presentation is on the topic of Looking toward 2031 across medical radiation sciences education, research and practice.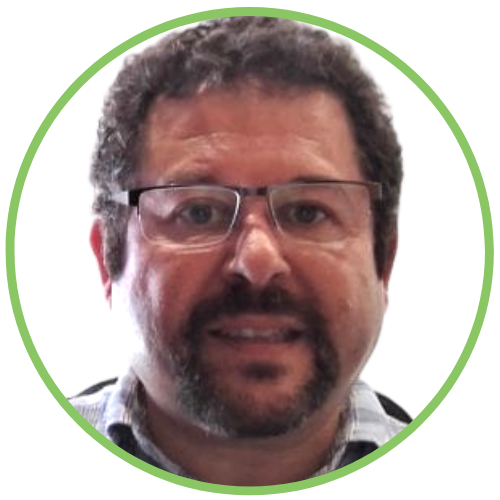 Dr Nat Lenzo – BSc BMedSci (Hons), MBBS MSc(Oncol) ,MMed, MHlthServMt, EMBA , FRACP, FAANMS, GAICD
Dr Nat Lenzo is a physician with a subspecialty in nuclear medicine. He treats patients at St John of God Murdoch Hospital.
Dr Lenzo trained in medicine at the University of Western Australia (UWA) and undertook specialty training in internal medicine, nuclear medicine and cardiac imaging in Perth, Melbourne, Sydney and the USA (University of Michigan). He has recently completed postgraduate qualifications in Oncology.
Nat is a Clinical Professor in Medicine and involved in molecular imaging and therapy research at Curtin University and Notre Dame University. He was previously Head of Nuclear Medicine at Royal Perth Hospital, Head of the WA PET Cyclotron Service at Sir Charles Gairdner Hospital, and Head of General Medicine at Fremantle Hospital.
Dr Lenzo is also the Founding Director of Cyclowest – a start-up cyclotron and radiopharmaceutical company – which has a strong focus on patient care and cutting edge innovative molecular imaging research. He is also Group Clinical Director for Theranostics and Molecular Imaging for GenesisCare.
Nat's presentation at the Conference will be on Recent and future developments in Nuclear Medicine.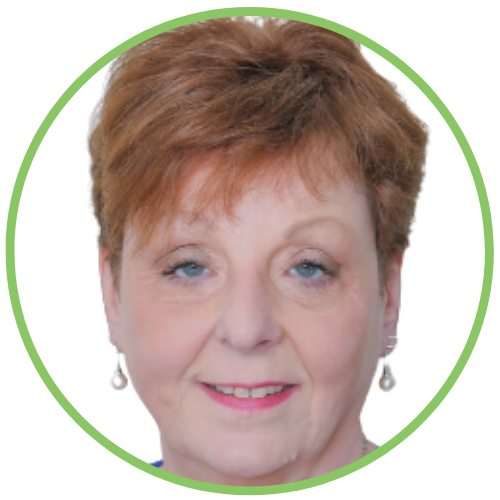 Christine Vanderley-Reichner – Radiography
Christine Vanderley-Reichner graduated as a Radiographer in New Zealand in 1975. While spending most of her life a CT specialist radiographer, she is now working at the Royal Hobart Hospital, Tasmania in Safety and Quality.
Christine feels continuing education in any form has always been an important part of working life, for her as well as others. This has involved her lecturing part-time at universities, sitting on university governance boards and presenting at user group meetings, RADAIM, ASMIRT conferences and inhouse Continuing Professional Development courses.
She has also worked as an application specialist, co-author of national guidelines, panel member, Branch Committee member, chief radiographer, state coordinator, quality specialist, journal reviewer, student supervisor, expert witness and most importantly working as an MRP.
Christine is a past chair of MIAP1, co-author of Royal Australian and New Zealand College of Radiology (RANZCR) Iodinated Contrast media, and currently is the convenor of the ASMIRT IV Cannulation and Radiographic Contrast Media program. Christine was awarded the Nicholas Outterside Medallion in 2012.
For this Conference, Christine will head up the Incident Reporting / Forensic Imaging session, and is presenting on:
The outcomes of the coroner's report
Expert witness invitation – My experience and what you need to consider before you say "YES"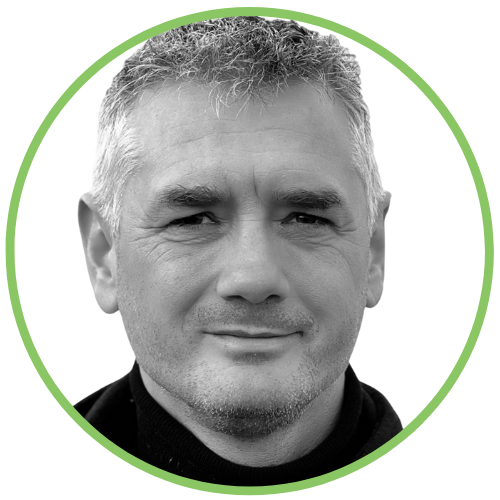 Scott Cooper – B.Sc. (Hons.) MI
Scott Cooper is a registered paramedic and non-practicing radiographer. He acquired his B.Sc. (Hons.) of Medical Imaging in the UK in 1996. Scott worked as a radiographer in the UK and Australia, in both the private and public sector, specialising in vascular CT.
In 2007 he left radiography to pursue a career as a Paramedic with the Queensland Ambulance Service. He has worked in a variety of operational end educational roles including Clinical Support Officer, Senior Clinical Educator and is now the Manager of Clinical Education. He is passionate about professional development and education with a keen interest in training paramedics in mass casualty management and coronary reperfusion.
He is the father of two daughters and has a love of photography.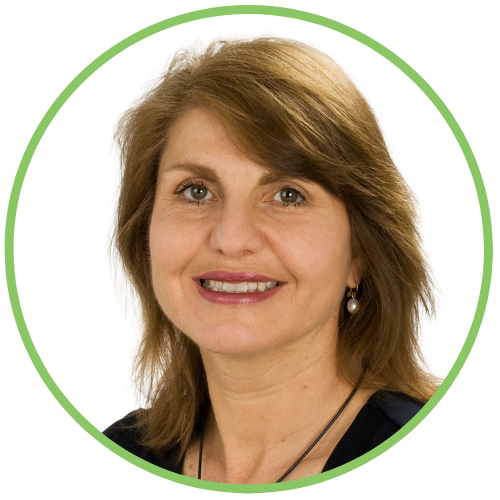 Marilyn Zelesco FIR AMS MSc
Marilyn is the Lead Sonographer at Fiona Stanley Hospital in Perth. Marilyn is an MIT who qualified as a sonographer through RMIT in 1991. She completed her Masters in Ultrasound by thesis in 2007 on "The utility of ultrasound in space by astronauts". Marilyn also facilitated the inaugural West Australian country ultrasound training program in 1992, which led to the establishment of ultrasound services in many rural and remote WA communities.
In 1997 Marilyn launched Royal Perth Hospital's first ultrasound training program aimed at MITs which she supervised until 2014. During this time, she was also involved in the implementation of ultrasound services by the Australian Antarctic Division across its four bases.
Marilyn has an interest in hepatic, bowel and male reproductive tract ultrasound, elastography, CEUS, renal transplants, research, education and sonography in indigenous health care.
Watch an introduction from Marilyn Zelesco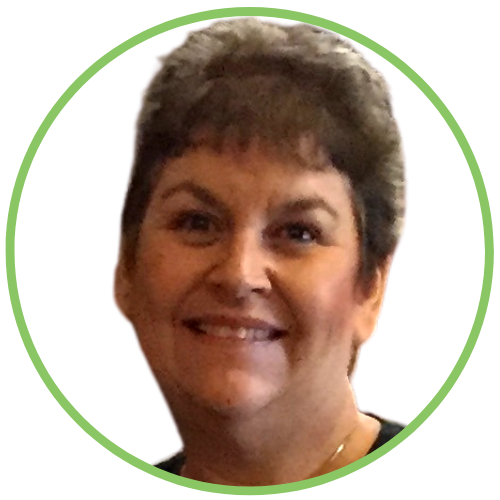 Elizabeth Phillips
Elizabeth started her career at Sydney Hospital in 1981 as a student Radiographer. Once qualified, she then proceeded to obtain her General Ultrasound Qualifications. Elizabeth has worked in NSW and QLD in both private and public Health Facilities.
Education is a prominent focus with Elizabeth. She is currently Chair of the Education Committee for ASMIRT, Clinical Tutor for BreastScreen Queensland as well as a Facilitator with Australian College of Rural and Remote Medicine.
Over the last 30 years, Elizabeth has had a keen interest in Women's imaging and as such has helped develop and train many colleagues in this field.
One major development that Elizabeth has assisted with recently is the National Guidelines for Remote Assessment Model, which has now been formally accepted by the NQMC of BreastScreen Australia.
Elizabeth currently works as the Breast Imaging Director of BreastScreen Townsville where she has been doing what she loves for the last 19+ years – helping the ladies of this world.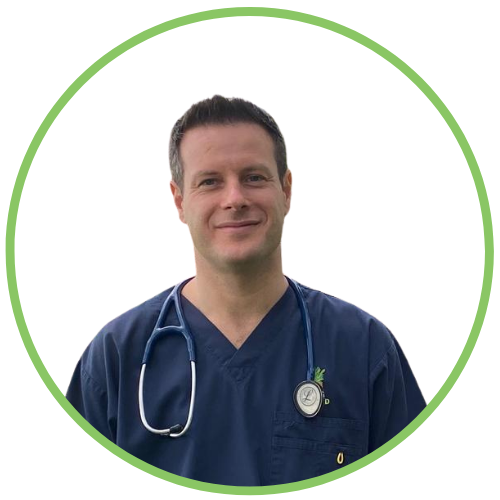 Dr. Simon Smith
Dr. Simon Smith is an infectious diseases and general medicine physician at the Cairns Hospital, Queensland. Dr Smith's research interests include melioidosis, leptospirosis, and management of severe clinical manifestations of tropical diseases.
Originally from Glasgow, Dr Smith moved to the Sunshine Coast 14 years ago. He then moved further north to Cairns and then on to Adelaide to complete his specialist training. The move back to Far North Queensland as a specialist was prompted by the perfect opportunity for clinical practice and research in infectious diseases and tropical medicine.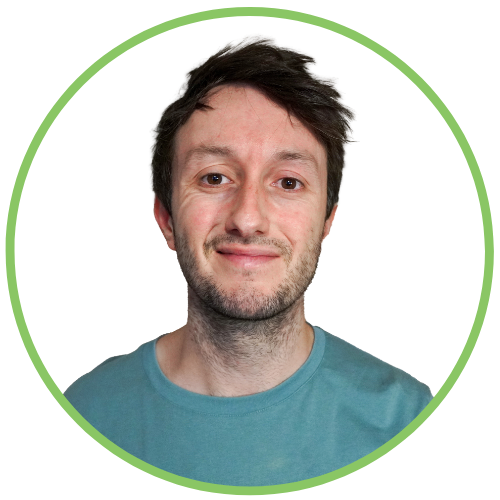 Andrew Murphy
Andrew Murphy is a radiographer at the Princess Alexandra Hospital in Brisbane and a managing editor for the Radiology website Radiopaedia.org.
He completed a Master of Medical Imaging Science specialising in Radiographic Image Interpretation at the University of Sydney and has clinical experience in both paediatric and adult imaging.
He has published scientific articles exploring AI in medical imaging, radiographer-led image interpretation and CT image reconstruction.In his spare time, he is an Associate Editor for the Journal of Medical Imaging and Radiation Sciences.
Watch an introduction from Andrew Murphy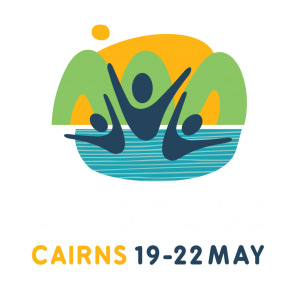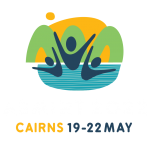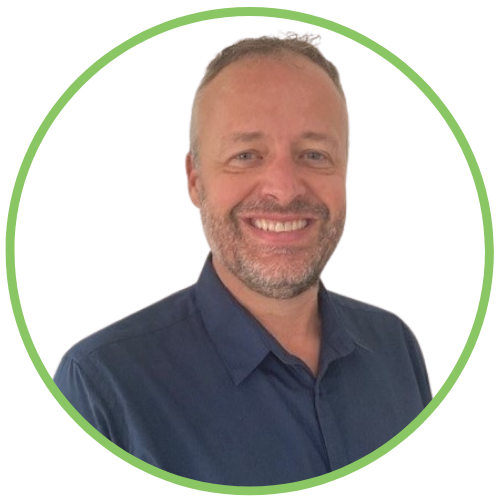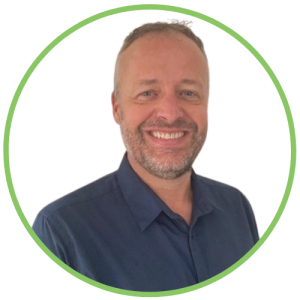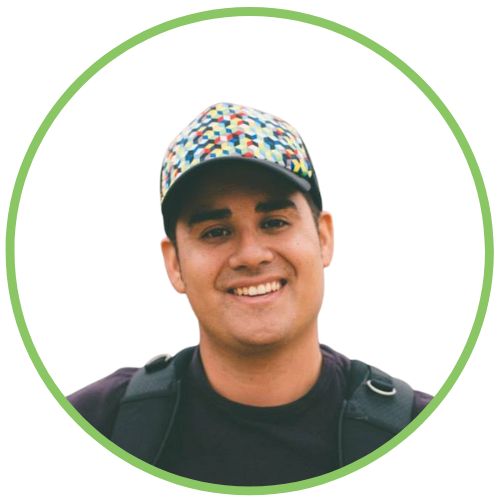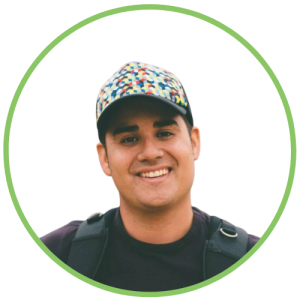 SPONSOR SPEAKER
Saturday 21 May will offer an early morning breakfast speaker – hear from one of our dedicated sponsors, who along with their invited keynote speaker, will provide an educational and informative session with breakfast included. More details to come.
ASMIRT are pleased to announce the choice of two sponsored complimentary Breakfast Sessions at ASMIRT 2022.
GE HealthCare Breakfast
Meet the presenter for the GE Breakfast
Rob Williams
Rob qualified from University of Sydney with a Diploma of Applied Science in Medical Radiation Technology, Diagnostic in 1991, which he upgraded to a Bachelor degree in 1994. He worked in both public and private radiology sites before moving into the commercial arena where he has over 25 years experience largely in the medical imaging market. In 2017 Rob attained his MBA from the Australian Institute of Business. In recent years Rob worked as a product specialist for Carestream Health and as a Contracts Manager for NSW HealthShare, before joining GE HealthCare in Jan 2021 as the X-Ray and Mammography Product Sales Specialist Team Leader.
AMXTM Navigate – Mobile XR Legend is back!
Elekta Breakfast
Session Title: Implementation of Intracranial Stereotactic Radiotherapy in a full Elekta environment
Join Medical Physicist Luis Munoz, from GenesisCare, to learn more about their experience implementing brain multi-metastases using the comprehensive Elekta Solution.
During this presentation, participants will:
Learn the priorities of Stereotactic Radiation Therapy and requirements of a planning and treatment solution.
Recognize the efficiencies and automation built into the planning and delivery workflows using Elekta technology.
Understand the features within the Elekta Solution that produce high quality radiosurgery plans.
Gain insights into current and future research at GenesisCare using the Elekta technology to further advance this area.
Meet the presenter for the Elekta breakfast session.
Luis Munoz – Physicist, GenesisCare Adelaide
Luis works as a clinical radiation therapy physicist for GenesisCare in Adelaide, SA. His interests lie in stereotactic radiotherapy and planning automation; and is currently completing a PhD relating to stereotactic radiotherapy through the University of Wollongong. Luis enjoys listing to music and planning adventures with his kids.
To attend, simply select the breakfast of your choice as part of the registration process.
YOGA
Start your Saturday morning with our free yoga class! This popular breakfast session is provided to stretch the limbs and open the mind, just what you need before a full day of conferencing. More details to come.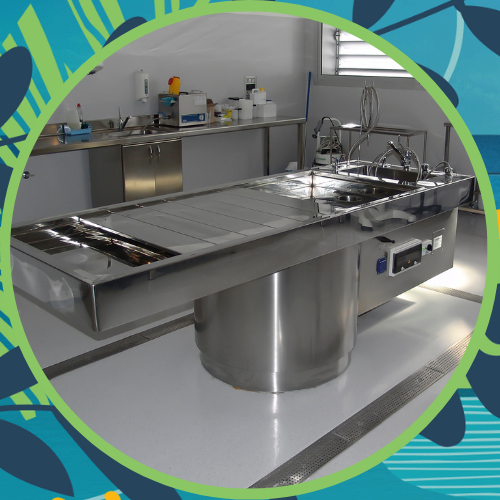 ANZ-IAFR Forensics Workshop – Learning from our mistakes
This workshop is a full day course where you will cover:
• The role of the Coroner and Coronial Family Liaison Officer
• Lessons learned from Coroner's cases
• Appearing as an Expert Witness
• Preparing images for court
• Writing a Witness Statement
• Patient Experience as a catalyst for change.
There will also feature group break-out rooms to work through various scenarios such as falling off an XR table, non-accidental injury, contrast reaction and cardiac arrest in the waiting room.
Book your Workshops when you register.
MOSSMAN – ASMIRT member: $95 | Non member $120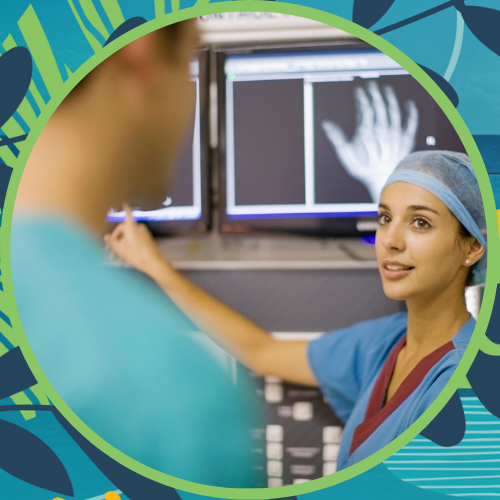 Education Workshop – Teaching on the Run: Skills Teaching and Assessment Fundamentals
Providing effective clinical teaching opportunities for learners in the busy and rapidly changing clinical environment is challenging for all clinicians. Teaching on the Run (TOTR) provides an interactive workshop to assist clinical supervisors and health professionals who teach students to improve their practical teaching skills, knowledge and confidence.
At the end of this workshop, participants will be able to:
Skills Teaching;
• Utilise the Four-Step Approach for clinical skills teaching
• Utilise the Positive Critique feedback model
• Understand the application of the Four-Step Approach in the workplace
• Understand competence and performance
Assessment Fundamentals;
• Reflect on own feedback experiences
• Reflect on own feedback skills
• Demonstrate confidence with formative and summative assessment
• Identify key principles of clinical assessment
Book your Workshops when you register.
MOSSMAN – ASMIRT member: $95 | Non member $120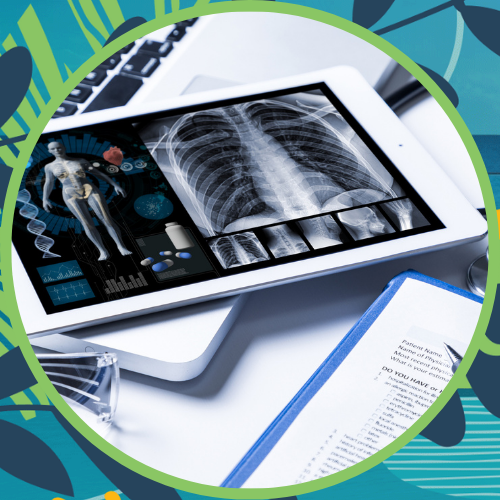 Publishing Workshop – How to successfully publish in a peer reviewed journal
What can you do to increase your chances of getting published, read and cited? Join this workshop and learn how to successfully publish in a peer reviewed journal.
At the end of this workshop, participants will be able to:
• Gain a better understanding of the peer review process.
• Describe the characteristics of a good review article.
• Describe the characteristics of a good original article.
• Explain the benefits of open access.
• Describe data sharing and data accessibility.
• Implement strategies to maximise the impact of your publication.
Book your Workshops when you register.
ATHERTON – ASMIRT member: $50 | Non member $80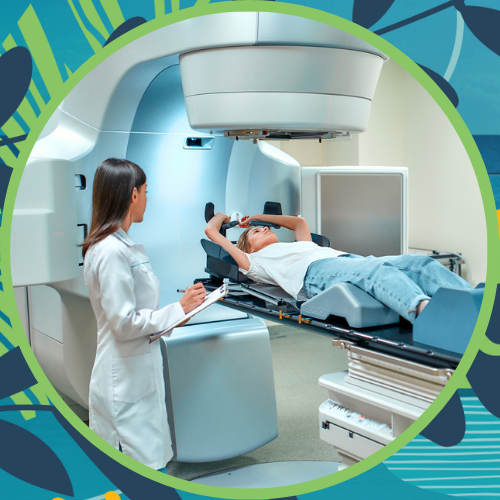 Radiation Therapy Workshop – Quality and Safety in RT: It's everyone's business
Complexity in the radiation therapy patient pathway can increase the likelihood of unintentional errors or deviations from policy or procedure. Risk mitigation can be influenced by strong quality assurance, robust incident learning systems, safety culture, proactive risk analysis and a focus on continuous quality improvement.
Join this workshop to gain a deeper understanding of these areas, and develop a greater appreciation of how peers can perceive risk and errors.
At the end of this workshop, participants will be able to:
• Understand why quality and safety is everyone's role in RT
• Understand how Incident Learning Systems (ILS) and Safety Culture (SC) can influence quality of care.
• Understand how to assess if an error/deviation or non-compliance is reportable and how to categorise
• Describe reactive vs proactive risk analysis [RCA vs FMEA]
• Understand importance of Quality Improvement monitoring
Book your Workshops when you register.
DAINTREE – ASMIRT member: $80 | Non member $110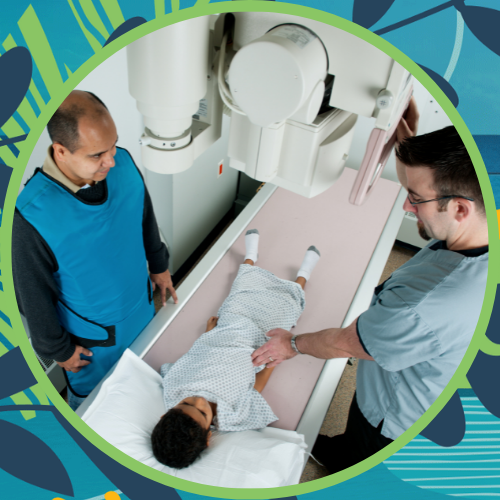 GMRPRG Workshop – The Global Medical Radiation Practitioner
The Global Medical Radiation Practitioner Reference Group (GMRPRG) is a group of Australian radiographers and radiation therapists aiming to provide educational and technical assistance to our colleagues working clinically in Low and Middle Income Countries (LMICs).
This workshop aims to set goals to:
Determine existing relationships and previous educational programs/exchanges between GMRPRG members and LMIC clinical centres programs/exchanges between GMRPRG members and LMIC clinical centres.
Identify unmet learning needs in LMIC clinical centres
Devise methods to contact LMIC centres who would benefit from educational assistance from Australia
Identify individuals, organisations and opportunities for enhancing and expanding existing educational programs / exchanges between GMRPRG members and LMIC clinical centres
At the end of this workshop, participants will be able to:
• Understand the purpose and scope of the GMRPRG
• Set goals for the group for 2022/2023
• Identify areas where individual practitioners and organisations can contribute to the group's goals and assist colleagues working clinically in LMICs.
Book your Workshops when you register.
ATHERTON – ASMIRT member: $50 | Non member $80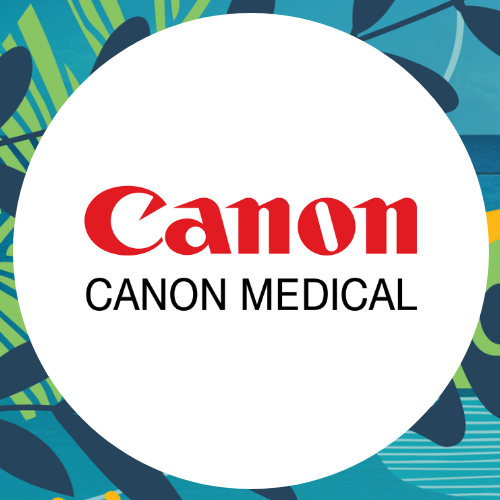 Canon Medical CT User Group Meeting – ASMIRT Conference, Cairns
Thursday 19 May
Time: 4.30pm to 6.30pm.
Canon customers are invited to join our CT user group meeting at the ASMIRT 2022 conference.
Reconnect with your peers over drinks and canapes on arrival, then join the meeting to learn more about the latest advances in technology from Canon, including AiCE, PIQE and SilverBeam.
The program will include an introduction to AI and deep learning reconstruction technology, new developments in CT lung screening in Australia, plus more.
Program:
Registrations and Canapes: 4.30pm
Program commences: 5.15pm
Program concludes: 6.30pm
Please note: places are limited, and priority will be given to Canon users. Book via the Registration form.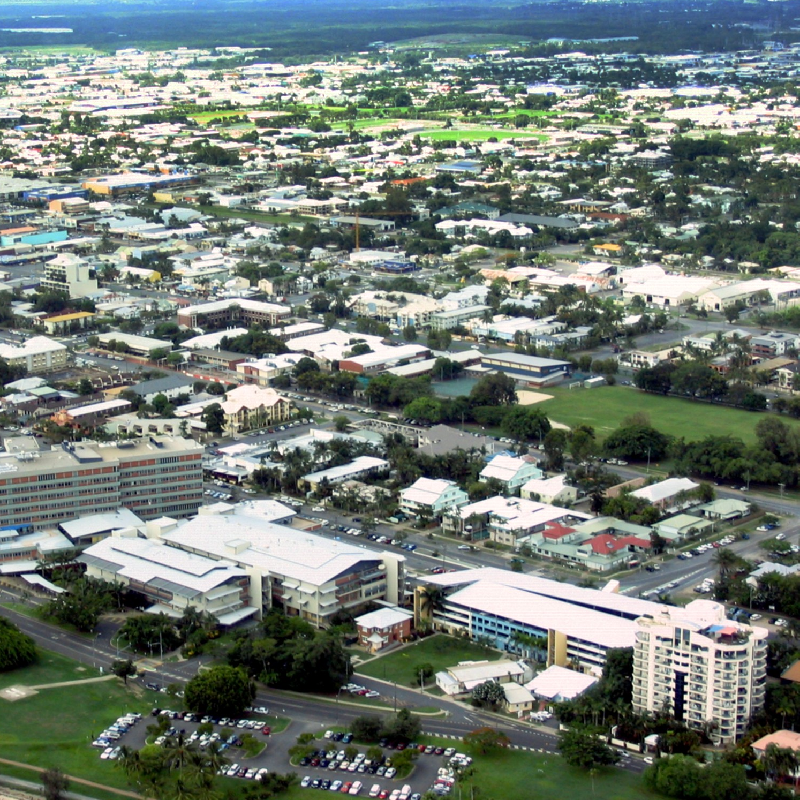 Varian Tour – Icon Cancer Centre, Cairns
Icon Cancer Centre in Cairns is the first private radiation oncology facility in Far North Queensland. It offers advanced radiation technology including a state-of-the-art Varian Halcyon linear accelerator, alongside the first Varian IDENTIFY™ Surface Guidance System in the Southern Hemisphere. We are running complimentary tours at this centre to showcase the Varian IDENTIFY ™
When: Saturday 21 May 2022 | 12:30pm and Sunday 22 May 2022 | 10.30am
Duration: 60 mins (approx. time includes travel time to and from the Cairns Convention Centre).
To attend, simply register your interest through the Registration portal.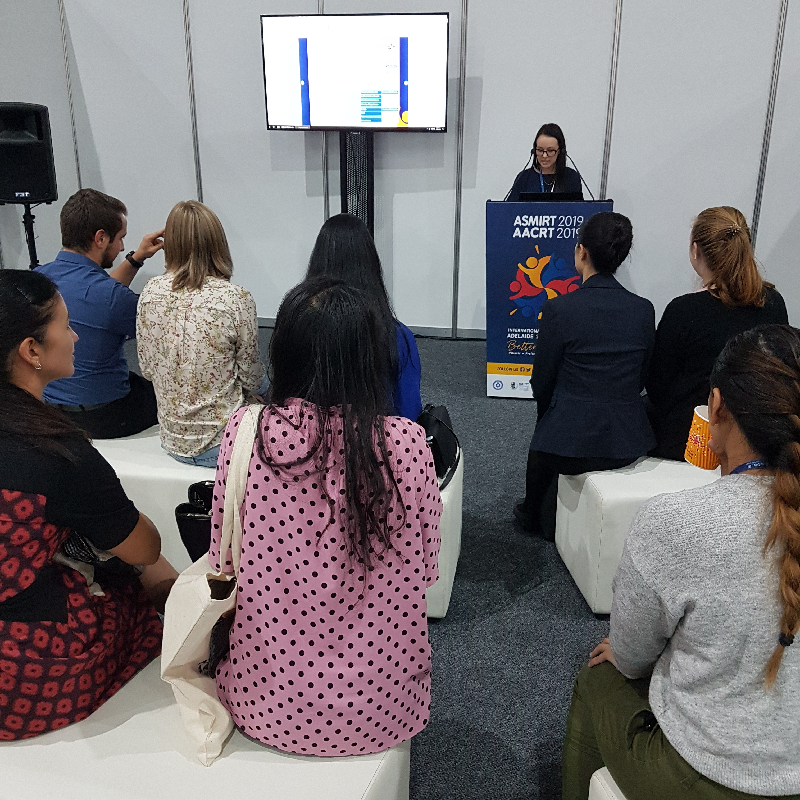 Attendees will be able to view the physical posters on display at the conference venue.
Poster authors will get to work with our new poster design, which also works in the virtual portal, allowing attendees to easily identify the content and outcomes of the work and efficiently deliver learning outcomes. Poster authors are encouraged to discuss their posters with attendees both face to face and online.
Authors will also be able to submit links to additional research materials, videos, graphs, data etc which will be available for viewing via the QR code on the poster.