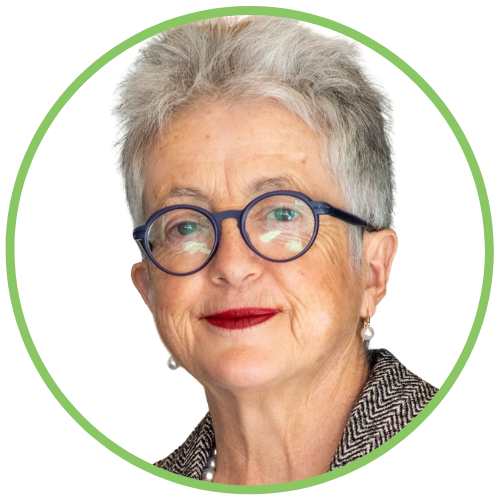 Adjunct Professor Ruth Stewart MBBS (Uni Melb 1985), PhD (Flin), FACRRM, DRANZCOGadv
Dr Ruth Stewart was appointed as the second National Rural Health Commissioner for Australia in July 2020. She brings to this role nearly 30 years of work as a Rural Generalist doctor with the advanced skills of a GP obstetrician. Ruth and her husband Anthony Brown now live and work on Thursday Island in the Torres Strait.
For 22 years Ruth and Anthony were General Practitioners in private practice in Camperdown in south west Victoria where they had Visiting Medical Officer status in the local public hospital. In 2008 Ruth was employed as the inaugural Director of Clinical Training Rural with the then new medical school of Deakin University. Her role was to establish the rural program. She created a network of 12 growing to 18 Longitudinal Integrated Clerkship placements for third year medical students from Deakin University to spend the whole of their core clinical year in rural practice.
In 2012 Dr Stewart moved to north Queensland to become Associate Professor of Rural Medicine, Director Rural Clinical Training with James Cook University. In this role she oversaw the doubling of rural clinical placements for the medical school and worked clinically as a Senior Medical Officer at Mareeba Hospital. Ruth is a Past President of the Australian College of Rural and Remote Medicine and was on the College's board from 2002-2020 in various roles.
She was on the board of the Torres and Cape Hospital and Health Service for 6 years, the Cape York Hospital Board for two years and has been on the board of several Regional Training Providers/Organisations for General Practice Training, on the board of the Rural Doctors Association of Australia for two years and the Tropical Australian Academic Health Centre board for three years.
She has held a number of representative and medico political roles including on the Distribution Advisory Group, and the Health Innovation Advisory Committee for the National Health and Medical Research Authority.
Ruth received a PhD from Flinders University in 2014. Her thesis examined the lessons learnt from a Managed Clinical Network of rural maternity services in South West Victoria. She has an abiding interest in quality of rural maternity services and sustainable models of rural health care.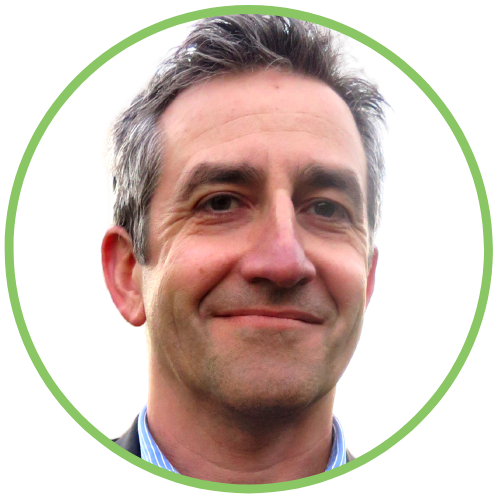 Associate Professor Michael Penniment AM, MBBS, MBA, FRANZCR
Director of Radiation Oncology, Royal Adelaide Hospital and Visiting Radiation Oncologist, Alan Walker Cancer Care Centre.
A/Prof Michael Penniment is a Senior Radiation Oncologist with interests in the application of new technologies in radiotherapy and the provision of services to rural and remote areas. He established the Alan Walker Cancer Care Centre (AWCCC) in Darwin and is Director of Radiation Oncology at the Royal Adelaide Hospital.
He is the clinical lead for the Australian Bragg Centre, the first proton therapy unit in the southern hemisphere. This has federal and state government financial support and will begin operations in 2024. Michael is also on the Scientific committee of the main international particle therapy treatment and research group, PTCOG.
Michael completed an MBA (Adelaide University 2007) and is nationally and internationally recognised as an expert in cancer infrastructure and business planning. He chairs a number of national and international research projects, in particular in the areas of business planning for new radiation facilities, improving indigenous cancer care, and quality of life in cancer treatment.
He led the NHMRC grant supported trial assessing best palliation in oesophageal cancer that led to practice changing care and rewarded as "Best of ASTRO" and TROG Investigator Trial Excellence award 2014. He presented a Health economic review of oesophageal palliation at ASCO GIT 2020.
Michael was honoured in the 2021 Australia Day National Honours as a Member of the Order of Australia.
He will be specifically involved in aspects of integration of the technology into the operational plan for the Bragg Centre as well as considering the clinical radiobiological issues surrounding patient care. He led the development of a number of partnership agreements with MGH. This grant continues the deep relationship the Bragg Centre has with MGH/Harvard.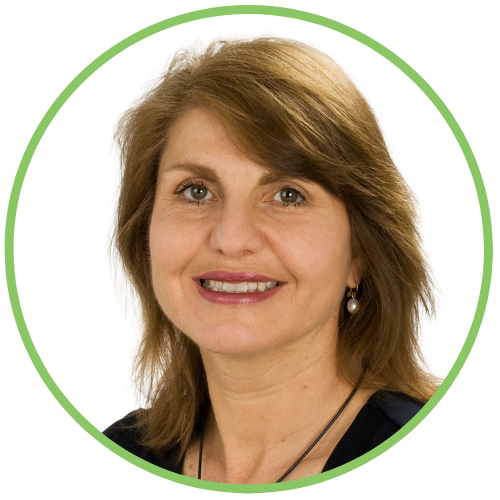 Marilyn Zelesco FIR AMS MSc
Marilyn is the Lead Sonographer at Fiona Stanley Hospital in Perth. Marilyn is an MIT who qualified as a sonographer through RMIT in 1991. She completed her Masters in Ultrasound by thesis in 2007 on "The utility of ultrasound in space by astronauts". Marilyn also facilitated the inaugural West Australian country ultrasound training program in 1992, which led to the establishment of ultrasound services in many rural and remote WA communities.
In 1997 Marilyn launched Royal Perth Hospital's first ultrasound training program aimed at MITs which she supervised until 2014. During this time, she was also involved in the implementation of ultrasound services by the Australian Antarctic Division across its four bases.
Marilyn has an interest in hepatic, bowel and male reproductive tract ultrasound, elastography, CEUS, renal transplants, research, education and sonography in indigenous health care.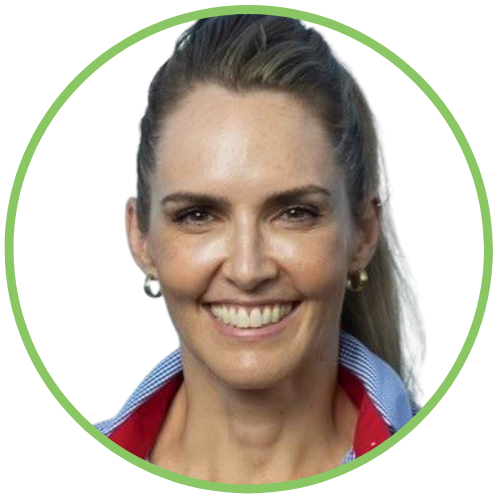 Katrina Starmer FACEM, ACRRM
Katrina is an emergency medicine consultant with a passion for regional and rural medicine. She works as an emergency medicine specialist (FACEM) at Cairns Hospital and as a Rural Generalist (ACRRM) registrar with the Royal Flying Doctor Service.
Katrina has a CCPU in Basic Echo in Life Support and eFAST and she established the Cairns Ultrasound Partnership (CUSP) for the education of emergency, rural and retrieval doctors in the Far North.
Katrina has 4 children who take up most of her time but enjoys parkrun and playing guitar.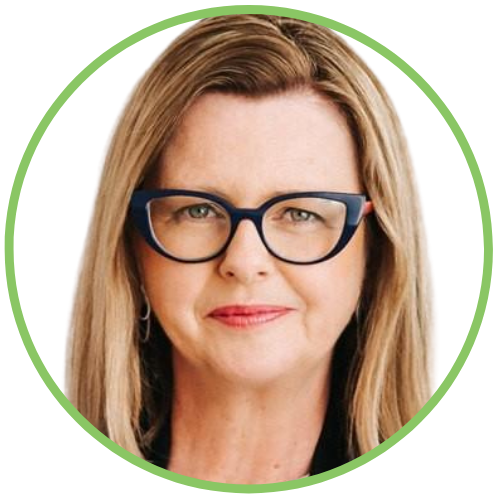 Alison Coughlan
Alison began her career as an immunology researcher working in transplantation and later HIV research in the early 1990s. Fuelled by a desire to be closer to the 'coal face', Alison completed a Masters' degree in Public Health majoring in Epidemiology and Biostatistics and successfully transitioned into her work in public health from the mid 1990s. All of Alison's career has been in the research, health and community sectors working across a range of roles in research, policy, quality improvement, program evaluation, consultation, training, consumer participation and service and role redesign.
Alison's leadership experience dates back to 2000 with a series of management, executive and governance roles at a state, national and global level in government and non-government organisations including: BreastScreen Victoria, Victorian Cancer Agency Ministerial Advisory Council, BreaCan (now Counterpart), Ovarian Cancer Australia and the World Ovarian Cancer Coalition.
Alison has 13 years' consultancy experience and, in that time, has supported 68 health and community sector organisations and many individuals to improve their reach and impact. Alison has developed a significant breadth and depth of experience in many facets of organisational strategy, change management and service improvement and has an impressive and diverse list of clients that she considers privileged to have worked with.
In 2021, Alison published her first book The Health Hazard: Take control, restore wellbeing and optimise impact. This marks a shift in her practice to focussing on building the resilience of individuals and teams in the health and social sectors so that impact is achieved without the damaging toll of burnout. More information about Alison's story and her programs is available at www.alisoncoughlan.com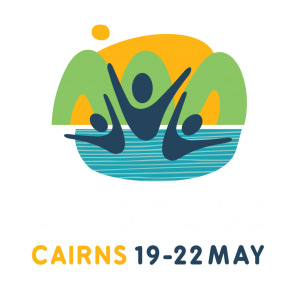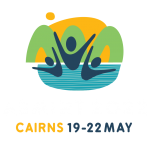 SPONSOR SPEAKER
Saturday 21 May will offer an early morning breakfast speaker – hear from one of our dedicated sponsors, who along with their invited keynote speaker, will provide an educational and informative session with breakfast included. More details to come.
YOGA
Start your Saturday morning with our free yoga class! This popular breakfast session is provided to stretch the limbs and open the mind, just what you need before a full day of conferencing. More details to come.
DRAFT WORKSHOP OUTLINE AVAILABLE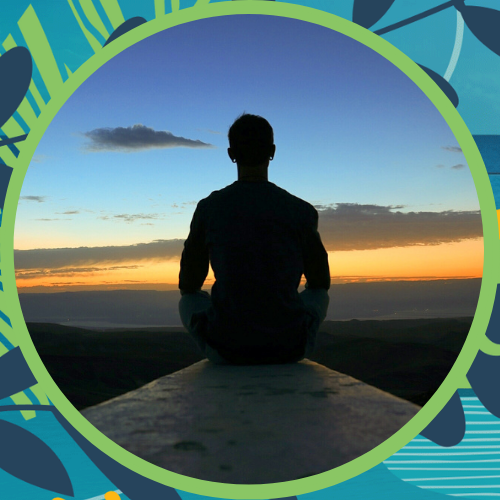 The Health Hazard Workshop: Take control, restore wellbeing and optimise impact
This workshop is focused on getting to the heart of what matters to each participant and creating their own unique path to greater impact, meaning and satisfaction in their work – ensuring that is not achieved at the expense of energy and wellbeing and the other things that matter to them in life. Participants will be guided through presented content and a series of activities and discussions to arrive at the creation of their Personal Impact Plan (like a strategic plan but focused on personal wellbeing, resilience and impact).
• YOU FIRST – A choice to create an easier, more fulfilling path ahead that only you can make
• INSIGHT – Face Your Truth: Developing insight into different dimensions of work and life, how you're travelling and priorities for focus
• MINDSET – Enable Change: Nine concepts and related practices that can help create a shift to a healthier more enabling and empowering mindset
• ENERGY – Build Your Reserves: Five ways to build your energy and wellbeing reserves and four time and productivity hacks to make the best use of the time you do have available
• COMMIT TO YOU AND PLAN FOR SUCCESS – Stepping through the development of the Personal Impact Plan and committing to clear, simple, feasible action and creating supporting rituals to ensure implementation happens and momentum is maintained
Each participant will be provided with:
• Access to the recorded versions of two webinars – ideally viewed prior to the workshop in order to set the scene and to cover off on some fundamental concepts that will be addressed in the workshop. The topics are:
    o From Burnout to Blazing a Trail
    o Simple Strategies to Take Control, Restore Wellbeing and Find Calm Amidst the Chaos
• A workshop workbook to complete practical exercises included in the workshop and take notes
• An A3 template for their final Personal Impact Plan and action list
• A gift-wrapped copy of presenter Alison Coughlan's book The Health Hazard: Take control, restore wellbeing and optimise impact to take away, revisit the process and go much deeper on the content covered in this workshop.
Book your workshops when you register.
MOSSMAN – ASMIRT member: $95 | Non member $120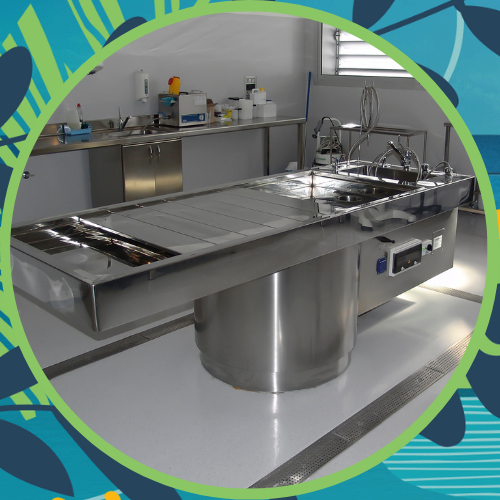 ANZ-IAFR Forensics Workshop – Learning from our mistakes
This workshop is a full day course where you will cover:
• The role of the Coroner and Coronial Family Liaison Officer
• Lessons learned from Coroner's cases
• Appearing as an Expert Witness
• Preparing images for court
• Writing a Witness Statement
• Patient Experience as a catalyst for change.
There will also feature group break-out rooms to work through various scenarios such as falling off an XR table, non-accidental injury, contrast reaction and cardiac arrest in the waiting room.
Book your Workshops when you register.
MOSSMAN – ASMIRT member: $95 | Non member $120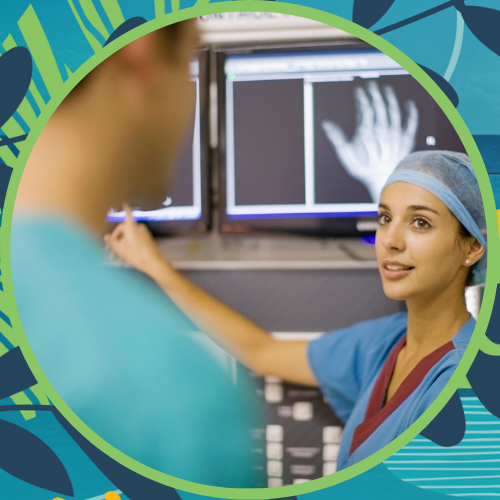 Education Workshop – Teaching on the Run: Skills Teaching and Assessment Fundamentals
Providing effective clinical teaching opportunities for learners in the busy and rapidly changing clinical environment is challenging for all clinicians. Teaching on the Run (TOTR) provides an interactive workshop to assist clinical supervisors and health professionals who teach students to improve their practical teaching skills, knowledge and confidence.
At the end of this workshop, participants will be able to:
Skills Teaching;
• Utilise the Four-Step Approach for clinical skills teaching
• Utilise the Positive Critique feedback model
• Understand the application of the Four-Step Approach in the workplace
• Understand competence and performance
Assessment Fundamentals;
• Reflect on own feedback experiences
• Reflect on own feedback skills
• Demonstrate confidence with formative and summative assessment
• Identify key principles of clinical assessment
Book your Workshops when you register.
MOSSMAN – ASMIRT member: $95 | Non member $120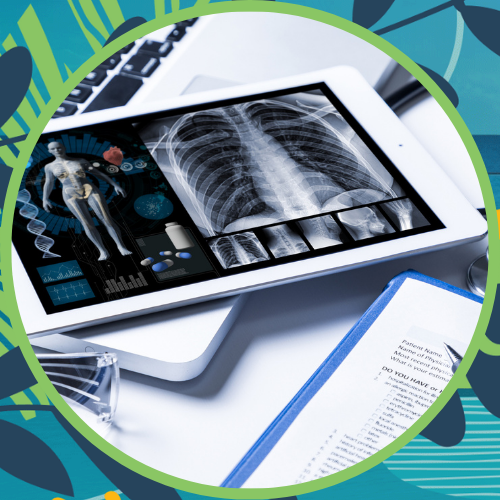 Publishing Workshop – How to successfully publish in a peer reviewed journal
What can you do to increase your chances of getting published, read and cited? Join this workshop and learn how to successfully publish in a peer reviewed journal.
At the end of this workshop, participants will be able to:
• Gain a better understanding of the peer review process.
• Describe the characteristics of a good review article.
• Describe the characteristics of a good original article.
• Explain the benefits of open access.
• Describe data sharing and data accessibility.
• Implement strategies to maximise the impact of your publication.
Book your Workshops when you register.
ATHERTON – ASMIRT member: $50 | Non member $80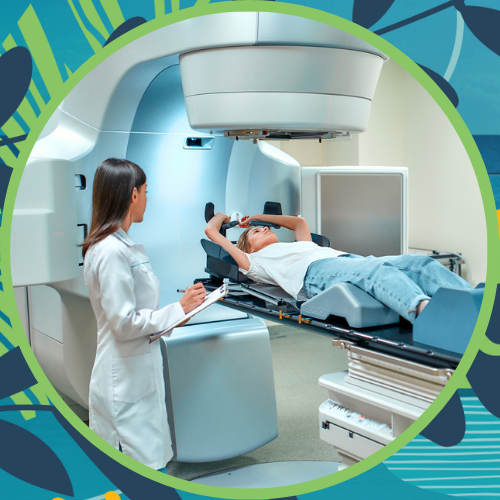 Radiation Therapy Workshop – Quality and Safety in RT: It's everyone's business
Complexity in the radiation therapy patient pathway can increase the likelihood of unintentional errors or deviations from policy or procedure. Risk mitigation can be influenced by strong quality assurance, robust incident learning systems, safety culture, proactive risk analysis and a focus on continuous quality improvement.
Join this workshop to gain a deeper understanding of these areas, and develop a greater appreciation of how peers can perceive risk and errors.
At the end of this workshop, participants will be able to:
• Understand why quality and safety is everyone's role in RT
• Understand how Incident Learning Systems (ILS) and Safety Culture (SC) can influence quality of care.
• Understand how to assess if an error/deviation or non-compliance is reportable and how to categorise
• Describe reactive vs proactive risk analysis [RCA vs FMEA]
• Understand importance of Quality Improvement monitoring
Book your Workshops when you register.
DAINTREE – ASMIRT member: $80 | Non member $110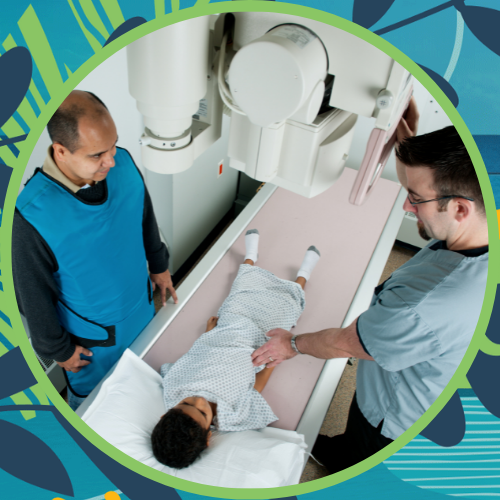 GMRPRG Workshop – The Global Medical Radiation Practitioner
The Global Medical Radiation Practitioner Reference Group (GMRPRG) is a group of Australian radiographers and radiation therapists aiming to provide educational and technical assistance to our colleagues working clinically in Low and Middle Income Countries (LMICs).
This workshop aims to set goals to:
Determine existing relationships and previous educational programs/exchanges between GMRPRG members and LMIC clinical centres programs/exchanges between GMRPRG members and LMIC clinical centres.
Identify unmet learning needs in LMIC clinical centres
Devise methods to contact LMIC centres who would benefit from educational assistance from Australia
Identify individuals, organisations and opportunities for enhancing and expanding existing educational programs / exchanges between GMRPRG members and LMIC clinical centres
At the end of this workshop, participants will be able to:
• Understand the purpose and scope of the GMRPRG
• Set goals for the group for 2022/2023
• Identify areas where individual practitioners and organisations can contribute to the group's goals and assist colleagues working clinically in LMICs.
Book your Workshops when you register.
ATHERTON – ASMIRT member: $50 | Non member $80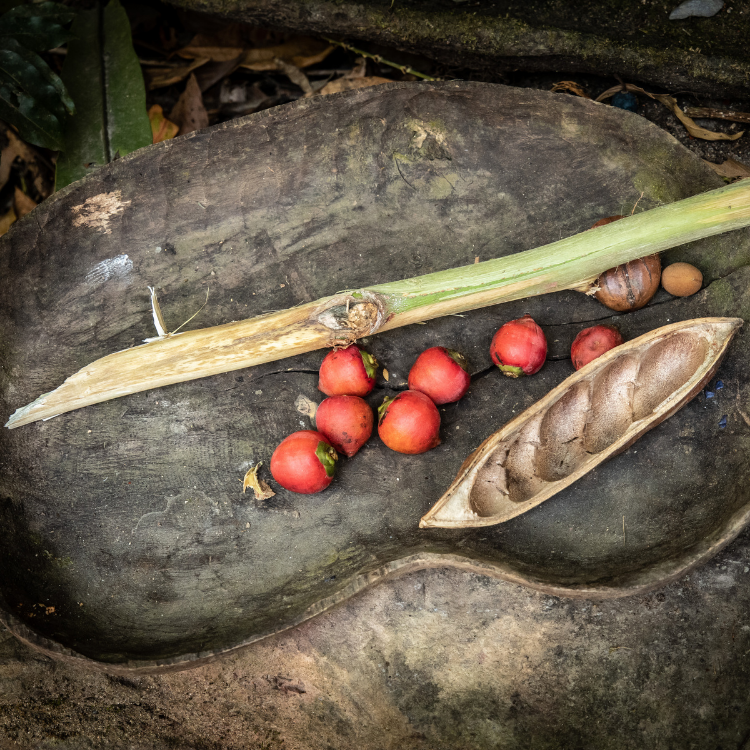 Half-day Cultural Tours
On Thursday 19 May, we will be pleased to provide the opportunity for attendees to experience a half-day cultural tour within the Cairns region. These tours are created and delivered by local indigenous rangers, practitioners and elders, with the aim to provide a a deeper understand to participants of cultural life, and values of the local indigenous community. More details to come.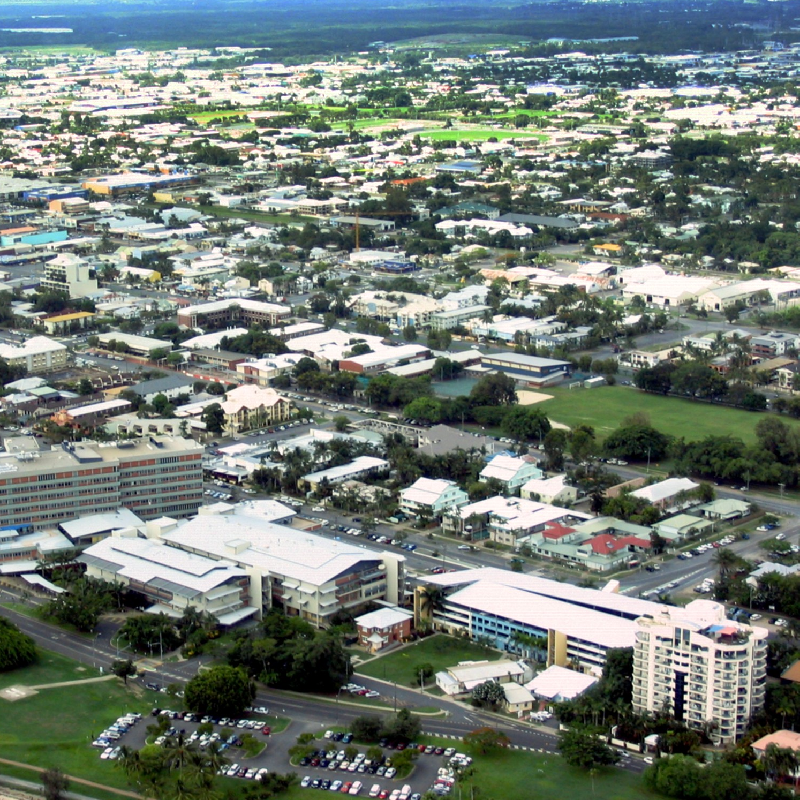 Medical Facility Tours
Your Convening Committee are planning tours of a local medical facility, which will be of great interest to all medical radiation practitioners. Understand the unique challenges experienced while delivering radiation practices in the top-end, and view some of the exciting new equipment and facilities now available to FNQ patients and practitioners.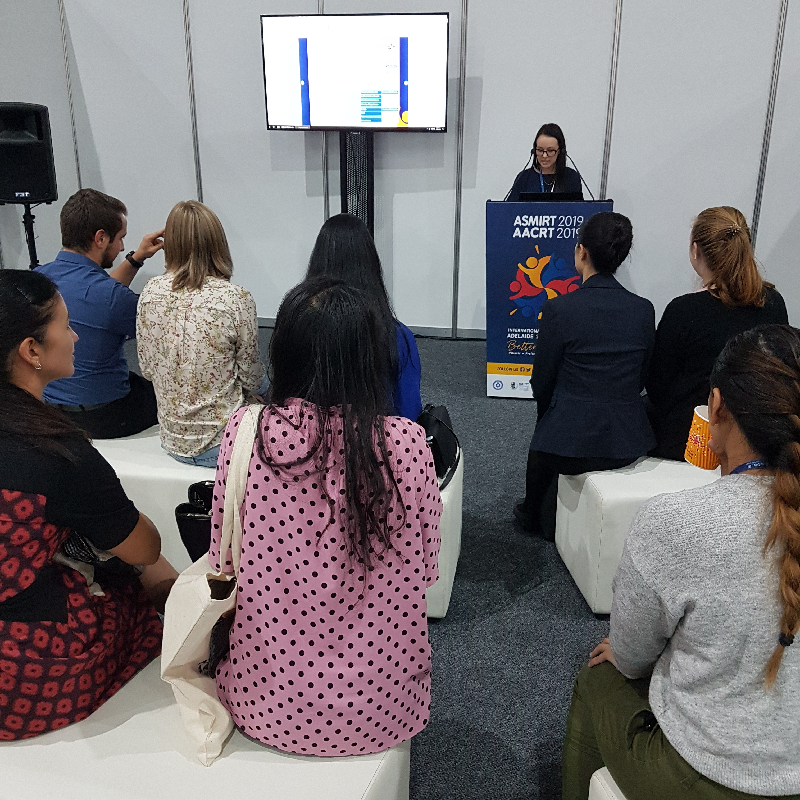 Attendees will be able to view the physical posters on display at the conference venue.
Poster authors will get to work with our new poster design, which also works in the virtual portal, allowing attendees to easily identify the content and outcomes of the work and efficiently deliver learning outcomes. Poster authors are encouraged to discuss their posters with attendees both face to face and online.
Authors will also be able to submit links to additional research materials, videos, graphs, data etc which will be available for viewing via the QR code on the poster.